Escape Lockdown With Humor (3 Free Videos)
Emily Heller, Rebecca Corry, and Key & Peele
Happy Humor Humpday! There are 44 days until Halloween, 47 until the election.
First off, catch up on recent news with my jokes about politics and coronavirus.
Next, a TV recommendation (actually two):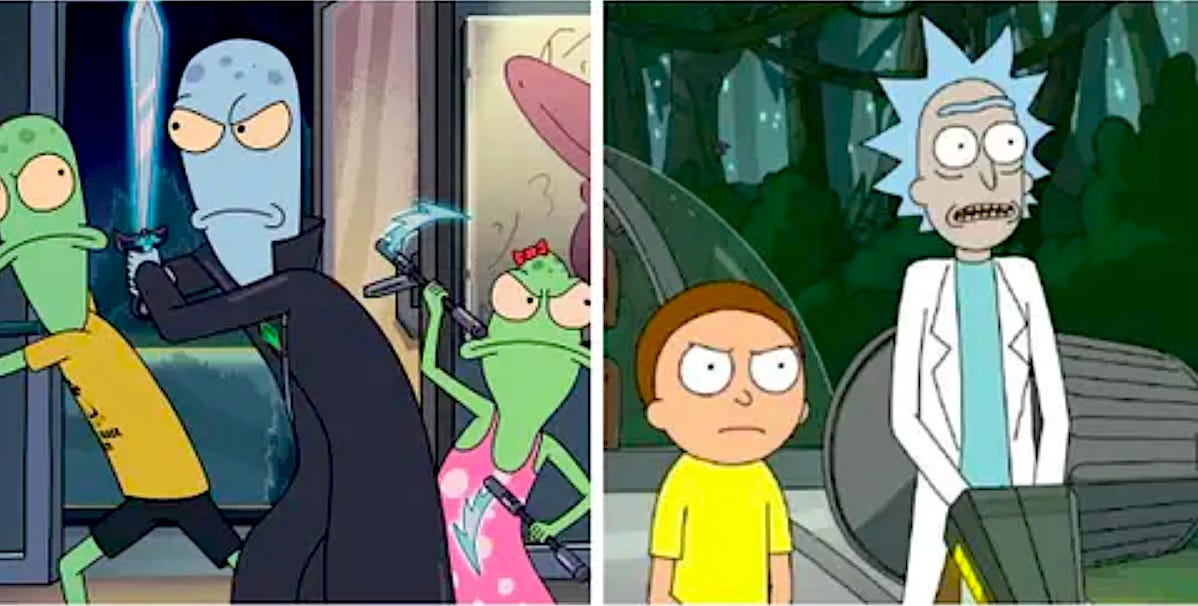 If you liked Futurama, you'll love Justin Roiland's Rick and Morty. It's funnier and more sci-fi-ier. Very quotable. And if you like Rick and Morty, you'll probably like Justin's latest show Solar Opposites as well. I've watched every episode of both and love 'em.
And now, some video s'mores for your comedy campfire!
Emily Heller has long been a favorite in indie comedy, and you can see why:
I just discovered Rebecca Corry this week. Digging her as well:
And here's a new compilation of Key & Peele sketches about friendship:
Enjoying this newsletter? Forward to a friend! Give the gift of humor, and get credit for your sense of taste.
-Geoff